ANTRACO PLAZA

OUR STORY OF SUCCESS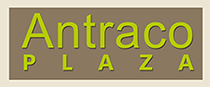 Address:
L.G. Smith Blvd 126 – Oranjestad, Aruba
Open Hours:
Daily, from 9:00 AM till 7:00 PM
Contacts:
+ (297) 582 8651; + (297) 593 0732
Antraco Plaza is part of Antraco Aruba Group and provides outlets in which retailers can set up stores to sell their goods and services. These retailers sell clothing products, health and beauty goods and mores.
In addition to shops, the mall features a number of restaurants, alternative eateries and other various entertainment facilities.
FUN STATS

WHY PEOPLE CHOOSE OUR MALL