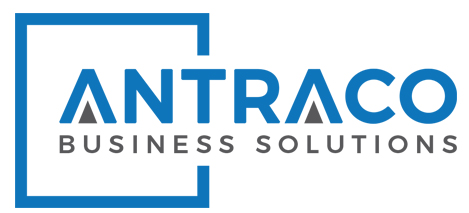 Open hours:
Mon – Fri, from 8:00 AM till 5:00 PM
Contact information:
+297-582 8651
Website:
Antraco Business Solutions – Aruba
Antraco Business Solutions: Elevating Your Office Environment
Welcome to Antraco Business Solutions, where we specialize in delivering an array of innovative offerings tailored to enhance your workplace. Our multifaceted portfolio encompasses Software Solutions, Automation & Business Machines, and Office Furniture & Technical Services, all meticulously designed to transform your office into a place of unparalleled productivity and efficiency.
In our Business Solutions department, we embark on a mission to bring your vision of the ideal workplace to life. Through cutting-edge workflow software, state-of-the-art office machines, and ergonomic office furniture, we craft bespoke solutions that are finely tuned to the unique needs and aspirations of your organization. Our commitment lies in ensuring that your operations run seamlessly, enabling your team to work more efficiently while providing invaluable insights into the workloads and productivity of various individuals and departments within your organization.
Our approach allows your employees to operate at the pinnacle of their capabilities, fostering an environment where potential is maximized, and excellence is the norm. Antraco Business Solutions is dedicated to delivering an array of diverse solutions, coupled with complimentary consultancy services that empower you to create the optimal office work environment. We are your trusted partner in crafting a workspace that not only meets your needs today but also evolves to support your future growth and success.
Explore our comprehensive suite of offerings and discover how Antraco Business Solutions can revolutionize your office landscape. Join us on a journey toward enhanced efficiency, greater productivity, and the realization of your organization's full potential. Contact us today to embark on this transformative partnership.